October is officially National Breast Cancer Awareness Month. All kinds of related events take place during October: The Susan G. Komen Race for the Cure takes place in cities across the country, the American Cancer Society holds its Making Strides Against Breast Cancer event, and National Mammography Day takes place on Friday, October 16th.
A couple of years ago, when I was doing a lot of party planning and catering, specializing in theme menus, the more inventive the better, a friend asked me to cater a unique party. A childhood cancer survivor, she and her mother had decided to throw a big bash celebrating 20 years of being cancer-free. Having been to a few shindigs of mine before, she knew the kind of funky, funny food I loved to put together, and she wanted her own food to be very irreverent, sort of thumbing her nose and laughing in the face of cancer. An example she thought of was serving deviled eggs – with black olive "tumors" in them. I asked if she really, REALLY wanted me to run with that, and she insisted she did, as long as it was still good food, so off I went, creating a whole menu devoted to different kinds of cancer.
One of my favorite items I invented for that menu was the "Mammo-Graham", which I share with you here today in honor of Breast Cancer Awareness Month. As you can see, it's a fairly realistic edible depiction of the procedure, as anyone who has undergone one will attest:
This is actually very easy to put together, and, yes, inexpensive too.  One option for the, er, fleshy part of the Mammo-Grahams was making them out of marzipan, but that could get very pricy very quickly. So I based them on a recipe for potato candy I found in Paula Deen's dessert cookbook from The Lady and Sons; it's normally used to make Easter Egg shapes. TO make about a dozen, depending on cup size:
Potato Candy:
2 medium potatoes
1 stick (1/2 cup) butter, chopped
2 16 ounce boxes powdered sugar
1 teaspoon vanilla extract (or almond, actually, if you really wanted faux-marzipan)
2-3 tablespoons peanut butter
1-2 tablespoons cocoa powder
Other Mammo-Graham materials:
6 regular graham cracker rectangles, each broken into 2 squares
6 chocolate graham cracker rectangles, each broken into 2 squares
about 1/4 cup milk chocolate chips
about a dozen pink M&Ms, preferably both plain and peanut
Boil the potatoes just until soft. Drain, mash, and measure 1/2 cup out into a mixing bowl. Make a small snack of the excess with some sour cream and chives, I say. Add butter into mixing bowl, mix in thoroughly, and let cool completely(very important).  Add sugar and vanilla/almond extract, knead until smooth.
Roll some of the dough into various ball sizes. Then add the peanut butter and knead thoroughly again – you may want to make a few different 'complexions', so you can add it in in increments, make a couple more balls, and repeat. Follow the same process with the cocoa, adding incrementally to represent different complexions.
Now gently squeeze each ball between a pair of graham crackers. Melt the chocolate chips (either in a microwave in 30 second increments or in a double boiler). Transfer to a ziploc bag, cut off the corner (as small as you can manage) and pipe some nice zigzaggy flourishes on top of each sandwich. Finally, complete each mammary with its own M&M nipple, using shades of pink and tan and brown as you please.
We intentionally shared this a couple of days before National Mammography Day, in hopes that some of our readers might be able to take advantage of the opportunity to get a free test on Friday.  So if you find yourself at a fundraising event this October or at any other time, or should you attend any cancer awareness events in the future, consider bringing these treats along – they were a huge hit at my friend's party!
Other helpful information and resources:
Find a provider for a complementary mammogram
Cancer-fighting recipes at the Nutrition and Food Archive blog
A good round-up of writing on breast cancer from BlogHer
Shop the Think Pink Collection to support the Komen Foundation
Breast Cancer Support Groups
The CDC's information page for breast cancer
The Breast Cancer Site: Click once a day and help donate money to fund free mammograms!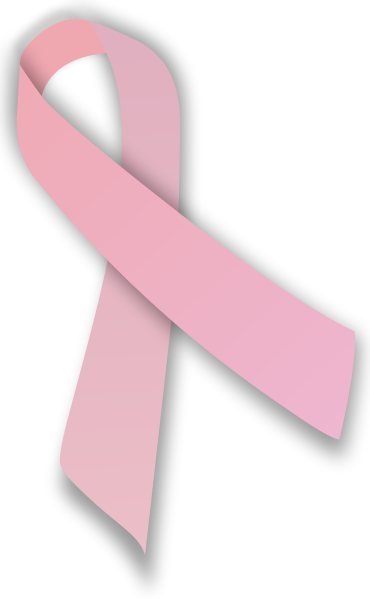 — posted by Anne