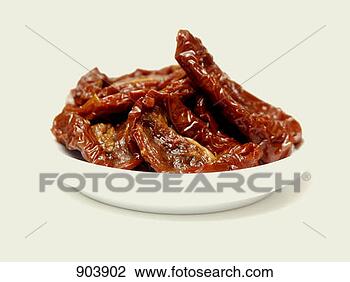 It was bound to happen eventually. Two people in two different states writing for the same blog – we'd inevitably have to write about the same foodstuff in the same week at some point. That time is apparently now! So, while Donna may have beaten me to it, my variation is different enough that you'll like it too!
I love the extra note of deep sweetness that sundried tomatoes bring to hummus. I also have *stage whisper* a secret ingredient. Like so many culinary innovations, this came about totally by accident. I was prepping to make some hummus one day when I realized that I was out of lemons! What to do? What could substitute for the acidic tang of lemon juice? I decided to give rice vinegar a whirl, and found that I really loved the end result. You can replace the  juice completely or do a combination of the two, as I do regularly now.
Unlike Donna, I do keep tahini in the fridge, and I do prefer the sesame flavor it adds. Vive la difference!
SUNDRIED TOMATO HUMMUS

2 15 oz cans chickpeas, drained
3 cloves of garlic, peeled
juice of 1/2 lemon
1/4 cup tahini
1/4 cup sundried tomatoes
2-3 tablespoons rice vinegar
1/3 cup extra-virgin olive oil
approx. 1 teaspoon salt  (adjust to taste)
I start with the garlic in the food processor and pulse it to chop, because I take the opportunity to be lazy when I can (plus, ya know, 11 month old). I then add all the other ingredients up to the vinegar and pulse it until very well mixed and starting to smooth out, then I run the processor continuously as I drizzle the oil in. Continue running until it meets desired smoothness, occasionally scraping down the sides. Taste it before you add salt, as there can be extra salt in the tomatoes.
– posted by Anne